Printing – Airdrie
HeresMyCard.ca is Airdrie's source for printing and promotional material. We have no template designs. Every design is created individually with your business or organization in mind.  If you're looking for printing in Airdrie, our friendly team is ready to assist you. From business cards to postcards and envelopes to flyers, we have the quality image you need for your business. We have combined over 35 years of design and branding experience to propel your business or organization to a better place visually.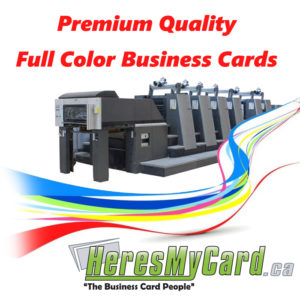 Our passion is printing! In today's digital culture with a whirlwind of information demanding attention from the reader immediately upon receipt, there is something grounding about printed material. The ability for the consumer to read your marketing piece while holding it clearly in hand. The feeling of the paper quality and brilliance of the registered colors on page. Let us develop your business image on our wide array of printed products.
What we are:  We are a graphics company with quality print services. We specialize in custom marketing materials. When we are working on your project, it's the only project on our desk.
What we are not:  We are not a "drop in" for copies or quick print services. We are excited to speak with you by phone or connect with you through email. When your job is complete, it will be delivered to your location. Your time is valuable and we will always treat it that way.
Printing Quality
While color copiers have made massive improvements in the past several years, the quality of ink on paper through offset printing remains the highest form of print quality. All our printed material is on the best stocks and output at 300 LPI (Lines Per Inch). This simply means that we go the extra distance to produce printed products that represent you well.
Heres My Card Airdrie is "The Business Card People". Our creative designers want you to have a business card that stands out.  At 2×3.5 inches, the business card is quite likely the smallest marketing piece you give out, but it may be the important. While sell sheets, brochures and flyers contain the information you want to convey, the business card is so often used when introducing yourself for the first time to a new prospect.
Printing  Airdrie – 403-800-6611
Your Local Printshop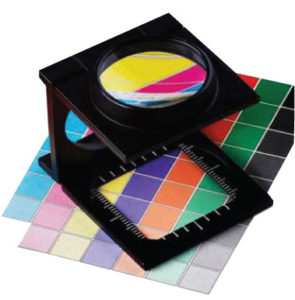 The old saying is that paper wont refuse ink. Sometimes we wish that wasn't true. Much of the printed products in circulation today have been pieced together by "professionals" who had little to no desire to create anything other than a quick dollar. HeresMyCard will take on your design while considering the importance of color selection, eye flow placement and continuity of your brand. Your customer should easily be able to connect your company sign, business card and company vehicle at a visual glance.
Beyond the business card, HeresMyCard  Airdrie offers many other printing services. including postcards, flyers, lawn signs, notepads, door hangers and much more. For a complete list of our offerings, please visit our services page. Our in house graphic designers can help with your next project.
Feel free to contact us with any questions?
Is HeresMyCard.ca a local company?
Yes we are. Based out of Airdrie Alberta, we serve our hometown, as well as Calgary, Cochrane, Crossfield and surrounding areas.
How long does it take to get my printing done?
Our turn around times are very quick for quality offset printing. From approval of your design, orders are typically fulfilled in 5 to 8 business days.
Does HeresMyCard have a store front?
No we don't. We spend our time doing what we do best. Creating great designs and print for your business. Quick Print Shops are inundated with drop ins that interrupt your job to get a few copies done. We are focussed on your job from start to delivery.
Can I pay with Credit Card?
Absolutely. You invoice will be emailed to you with an option to pay by credit card.